Re-Verso™ is a new way production process that bridges science and technology to create a Circular Economy manufacturing system for high-quality wool and cashmere. 100% made in Italy, by premium partners, representing an integrated, transparent and traceable supply chain.
Register to the Newsletter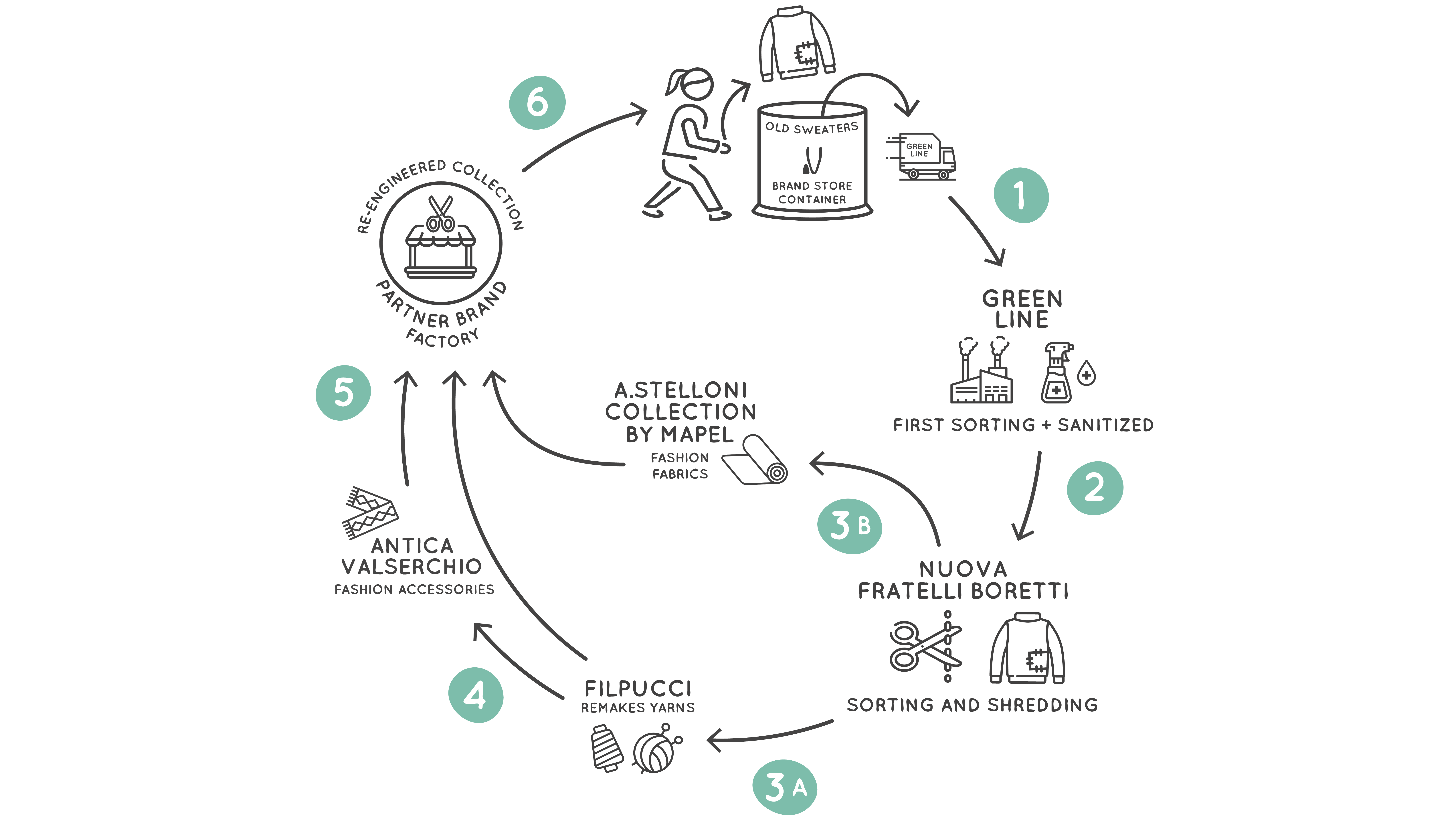 Re-Verso™ - Circular by Origin
 Re.Verso™ is the identifying trademark of an evolved supply chain, composed of Green Line and Nuova Fratelli Boretti, to which selected transforming partners as Filpucci, A. Stelloni Collection by Mapel and Antica Valserchio are added to get yarns, fabrics and knitwear, and all together they create a unique new
offer of Re.Verso™

Iscriviti alla Newsletter
Insieme possiamo creare un futuro migliore!