Pre Consumer Process
Re-Verso ™ is  collection, selection and transformation of pre-consumer waste of wool and cashmere, for the creation of regenerated yarns and fabrics for the fashion sector. Re-Verso ™ products represent an innovative, refined and value-bearing reality that speaks transparently to the contemporary consumer.
We recover textile waste of the various brands, coming from factories and companies in the fashion industry. We manually select and transform Re-Verso ™ yarns and fabrics. Then, we offer to the same brand a wide range of new product from their own waste: fabrics, yarns and accessories, that thanks to Re.Verso ™ technology and know-how are highly performing, in terms of fashion but also of chemical safety.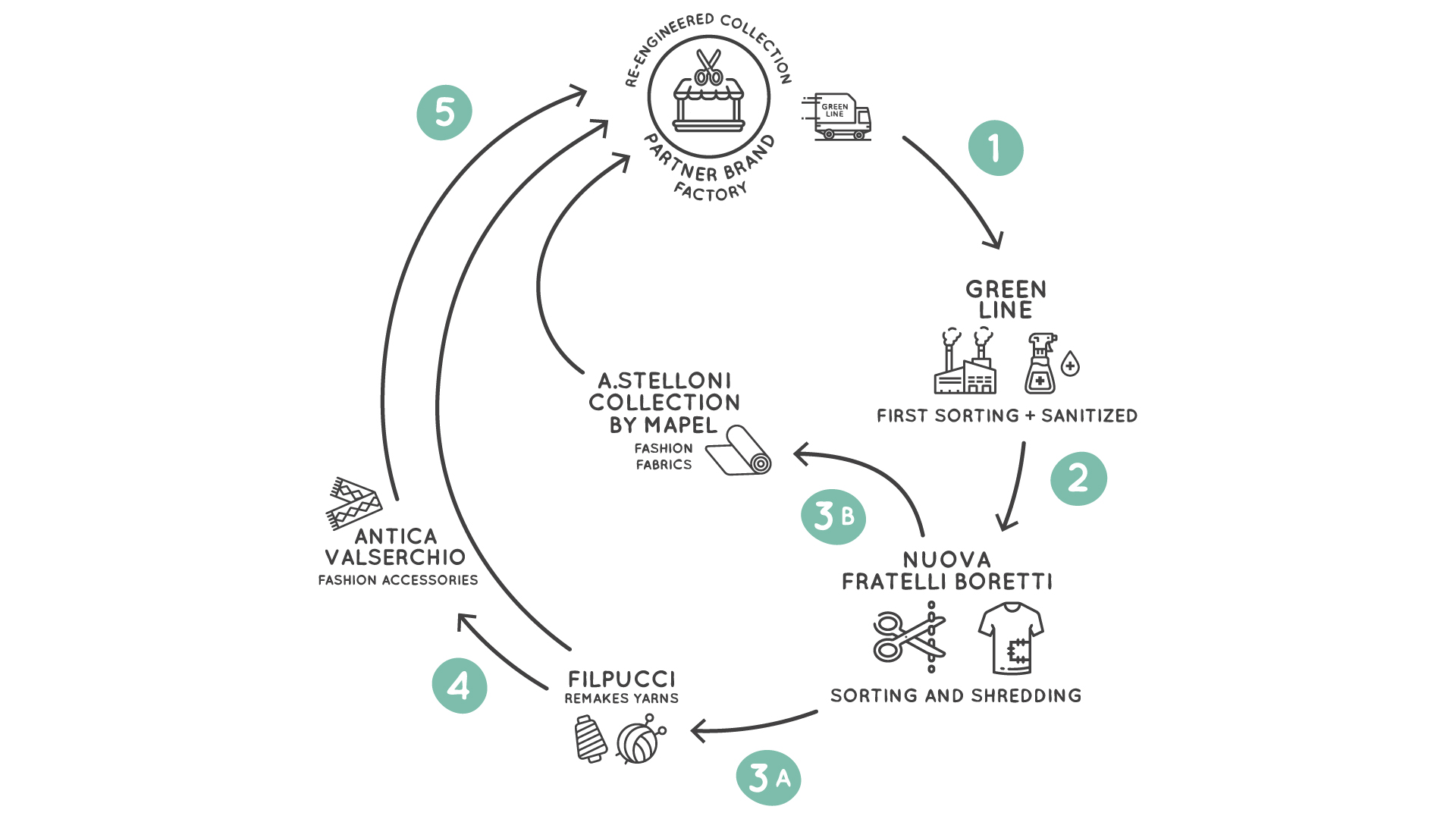 Together, we can create a better circular future!
Takeback Process
We recovers, selects and processes exclusive wool and cashmere sweaters left by local customers at Re.Verso partner brand stores. Customers may take back old sweaters (only 100% wool and 100% cashmere) at the partner brand store in order to obtain a discount.
In the first phase, Green Line is responsible for the sourcing, sorting and sanitizing of post-consumer sweaters.
In the second phase, Nuova Fratelli Boretti is responsible for the rigorous hand-picked selection, the mechanical transformation process in order to create the raw Re-Verso material.
In the third and last phase: 
– Filpucci is responsible for the development of yarn 
– A. Stelloni by Mapel deal with the development of fashion fabrics 
– Antica valserchio is responsible for the development of fashion accessories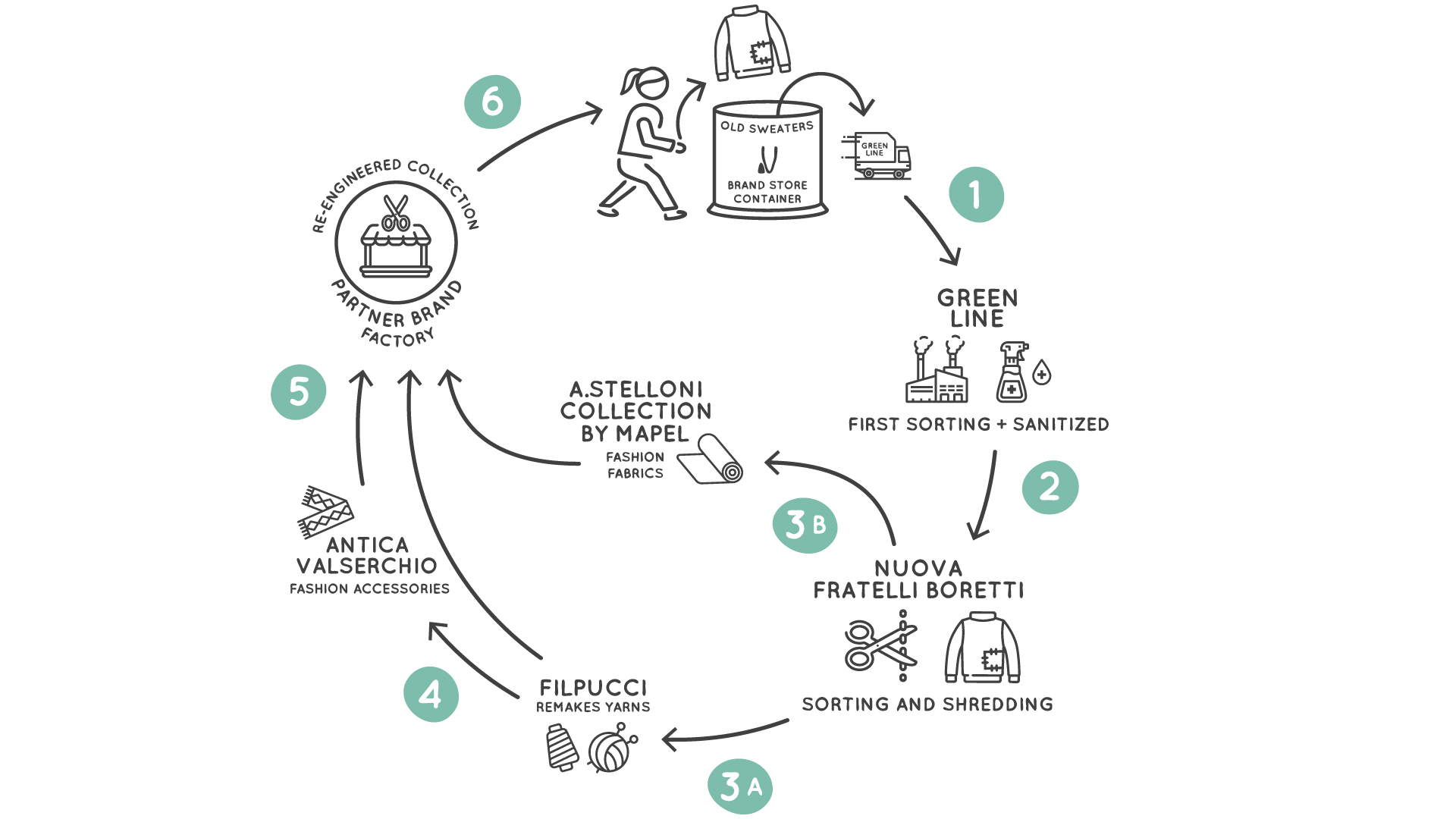 Technical performance
Re-Verso™ è un nuovo approccio produttivo che unisce scienza e tecnologia,
al fine di creare un sistema di produzione a economia circolare per lana e cashmere di alta qualità. 100% Made in Italy, da partner prestigiosi, che rappresentano un sistema integrato, trasparente e tracciabile.